Three posters have been produced at Double Royal size (40x25 inches, or 1016x635mm). All three are available from the London Transport Museum shop (www.ltmuseum.co.uk) at £9.95 each.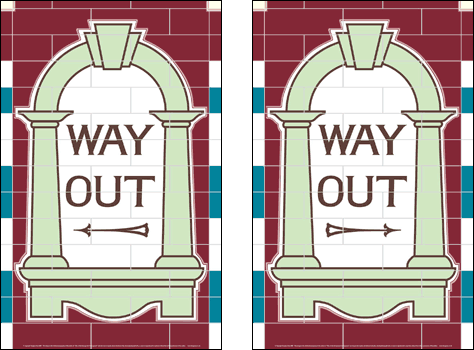 The Way Out signs are in the colours used at Holborn station and are at full size, as applied to the platform walls at the time. Both left-hand and right-hand arrow versions area available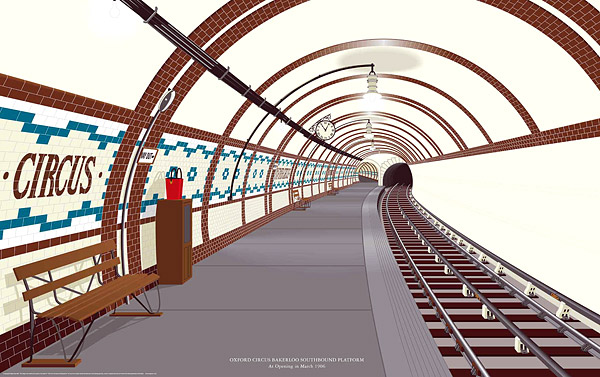 The realization of the southbound platform view at Oxford Circus from within the book, has been specially printed as a poster and includes a high gloss varnish over the appropriate tiles in the drawing.
Go to next section >>